When Joe Treagus bought a new house on South Australia's Eyre Peninsula a year ago he did not expect to end up living with his wife and six kids in a caravan.
Key points:
New home buyers have avenues for recourse, SA's Consumer Affairs Commissioner says
Joe Treagus's doctor and several tradespeople told him the mould in his newly built home was a health risk
Mr Treagus is urging buyers to cover their bases before committing to a purchase
Mould has infiltrated the front wall of the house and the ensuite and, with its smell permeating every room, Mr Treagus felt he could not put his family – including a week-old baby – at risk.
"Basically this winter it showed up, and then it's progressed really quickly," he said.
Mr Treagus's doctor said the mould could be related to the health issues the family suffered since the mould appeared.
"I've had a couple of pest management people come through and both picked up it's a health risk," he said.
"One cleaner has been out here and he's knocked the job back — says he can't clean it, that it's too far gone.
"We've had a painter come around and say he couldn't paint the outside wall because of the wetness and the damage."
Blindsided by new build
The property was less than a year old when the family made the purchase and Mr Treagus said there was "no sign of damage".
He said the issue was related to the way the house was built.
"It's on stilts and meant to have vents, and water's not meant to pool," Mr Treagus said.
"But it's got a big wood bearer at the front — our house is on a hill, the water runs down, hits that wood and that's floor-level.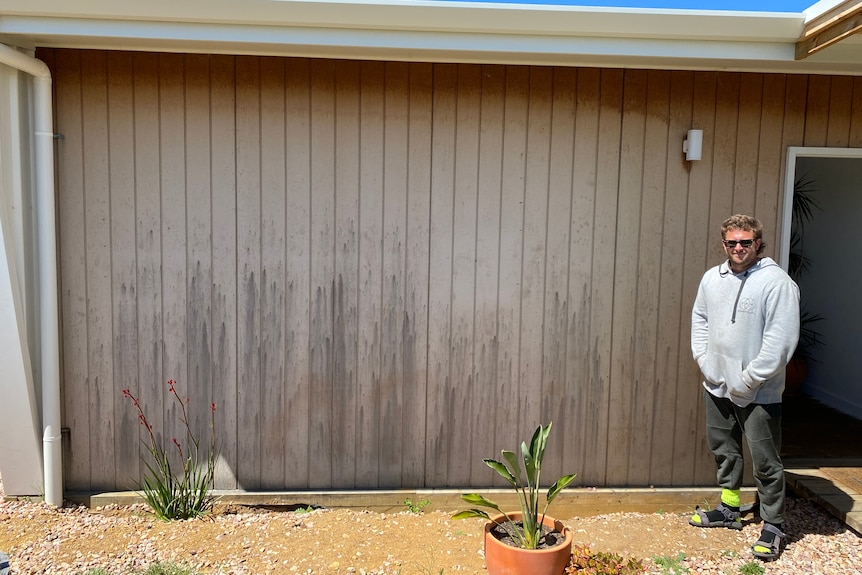 What to do if your home is a lemon
SA Commissioner for Consumer Affairs Dini Soulio said new home buyers had some avenues recourse if problems emerged.
"If a property's less than five years old the builder of the house still has obligations to remedy any building defects under what's called the Building Work Contractors Act," Mr Soulio said.
"If you don't get any joy with the building, come to my office and we can see if we can resolve that for people."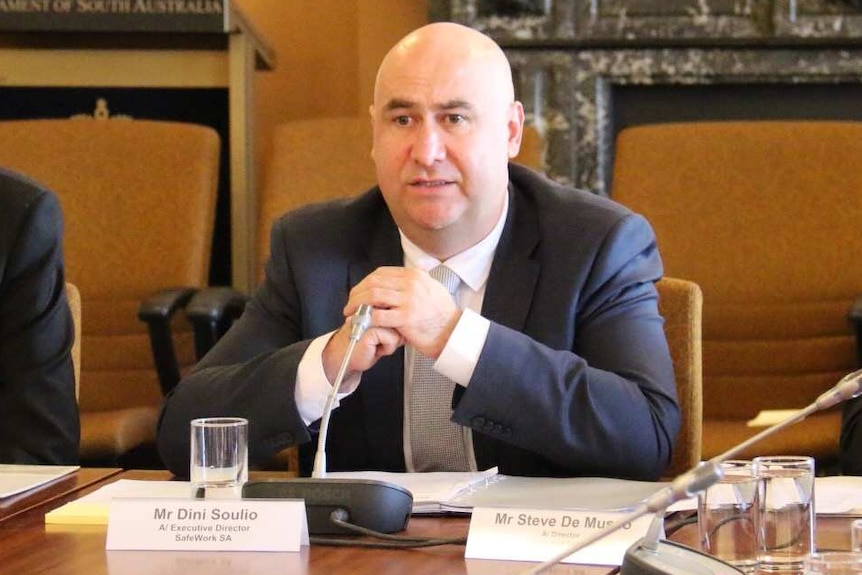 Mr Soulio said one of the most important things for all buyers was to get a building inspection.
"You might go back to the purchaser and say, 'I've got a building inspection — it says that I need to spend $20,000 doing something' and try to renegotiate the price," he said.
Mr Soulio said his office was looking into Mr Treagus's case.
Mr Treagus urged new home buyers to cover their bases before committing to a property.
"I'd definitely recommend having an independent assessment before buying," he said.
"From experience, definitely get an assessment, have someone go over it and that just so you don't get caught out.