Deaths of doctors from Covid-19 in Indonesia rose sharply in the first half of July, according to the profession's association, as the Delta variant of the coronavirus fuelled a surge in infections across the country.
A total of 114 doctors died during 1-17 July, the highest number reported for any period of similar length and more than 20% of the 545 total doctor deaths from Covid-19 since thebeginning of the pandemic, officials from Indonesia's doctors association (IDI) said during a virtual news conference.
A senior IDI official said the association was concerned that the medical system may not be able to cope, according to a recording of the event.
Doctors deaths have increased in Indonesia, the world's fourth most-populous nation, despite a 95% vaccination rate among health workers.
This has prompted the government to use a batch of Moderna vaccines as booster shots to China's Sinovac for healthcare workers.
Fuelled by the spread of the more virulent Delta variant, Indonesia has reported more new coronavirus cases than any country in the world in recent days, data from the latest seven-day average from a Reuters tracker showed.
It was second only to Brazil in terms of the number of deaths.
---
---
Health experts are calling the country the new epicentre of the pandemic. Indonesia reported 44,721 cases and 1,093 new deaths from the virus today.
The government imposed strict mobility curbs on 3 July to slow the spread of the virus. They are set to end on Tuesday, but may be extended.
Australia reports slight dip in Covid-19 cases
Australia's two largest states have reported slight declines in new Covid-19 infections, prompting authorities to say it could be days before tough lockdown measures showed progress in containing the spread of the Delta variant.
The country's most populous city, Sydney, and all of Victoria state – totalling nearly half the 25 million national population – are under stay-home orders after a flare-up of the highly infectious virus strain began last month.
New South Wales (NSW) state, of which Sydney is the capital, reported 105 new cases in the previous day, down from 111 the day before, while Victoria logged 16 new cases, down from 19.
NSW also recorded an additional death from the virus, taking the total to four since the start of the year and the national total to 914 since the pandemic began.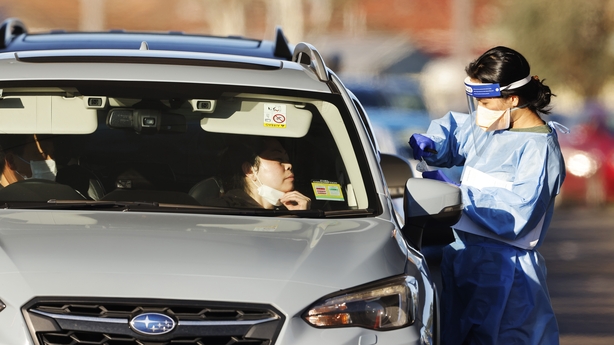 "Working together we will start to see those numbers nudge, and are throwing all of our resources and efforts to making that happen," said NSW Premier Gladys Berejiklian at a televised news conference.
"We want to make sure that we allow families and businesses in particular to bounce back as soon as we can and that is why we are throwing everything at it in the next two weeks."
Yesterday, Ms Berejiklian tightened restrictions on the city of five million people, including a shutdown of all building and property maintenance works and bans on 600,000 people in the worst-affected suburbs from leaving their immediate neighbourhood for work.
The construction shutdown would mean up to 500,000 people were unable to work, local media reported, including those involved with major civil works projects, although the government says workers who are stood down will still receive wages via relief payments.
Of particular concern to authorities is the number of infectious people circulating in the community before being diagnosed, which stood at 27 today, roughly in line with recent days.
Ms Berejiklian said it appeared unlikely the number would be near zero by a 30 July target in order to lift restrictions.
She added that the number would likely begin falling in five days "because there is a lag in the data" and that she would not rule out changing restrictions further.
Neighbouring Victoria, with 7 million people under a five-day lockdown scheduled to end on Tuesday, said all 16 new cases were linked to known chains of transmission.
"It is unfolding as we had hoped it would but that is not to say that any extra case is good news," said Victoria Premier Daniel Andrews.
"It is too early for us to determine whether we will be able to come out of this lockdown at midnight on Tuesday," he added, noting that one of the new cases was in a country town 540km from Melbourne, indicating rapid geographic spread.
Australia avoided the high infection and fatality numbers of many other countries in the initial stages of the pandemic due to swift border restrictions, stay-home orders and economic stimulus.
But a year-and-a-half on, the federal government is under pressure due to a sluggish vaccine roll-out, blamed by some experts on changing regulatory advice for the AstraZeneca vaccine and limited supply of the Pfizer jab.
Just over 10% of Australia's 25 million people are fully vaccinated.
Singapore reports 88 new local Covid-19 cases, highest in 11 months
Singapore's health ministry reported 88 new locally-transmitted coronavirus cases, the highest daily toll since August last year, driven by growing clusters of infections linked to karaoke bars and a fishery port.
The outbreak at karaoke or KTV lounges and bars had led the city-state to tighten some restrictions on social gatherings just a week after easing them.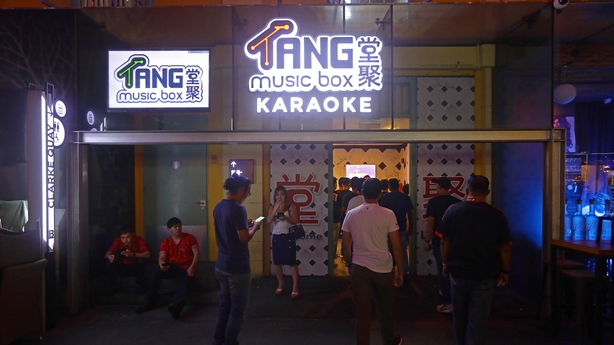 Of today's cases, 23 belong to the KTV cluster and 37 are linked to the Jurong Fishery Port cluster, the health ministry said in its preliminary report.
As a precaution, authorities today shut fresh fish and seafood stalls in markets across the city-state as it tested stallholders for Covid-19.
It said Covid-19 clusters had been uncovered involving fishmongers who visited the Jurong Fishery Port to collect their stock to sell at the markets.
Singapore is also racing to find people linked to the clusters at the KTV lounges, but there are concerns some patrons could be reluctant to come forward.
EU says vaccine rate now higher than in US
European Union leaders have celebrated their coronavirus vaccination programme reaching a higher proportion of its people than in the US, which had outpaced the bloc for months.
"We promised it and it's done. The EU this week overtook the US as the continent with the most first doses in the world," Commissioner Thierry Breton wrote on Twitter.
Citing statistics website Our World in Data, France's Europe minister Clement Beaune wrote that the EU had now given 55.5% of people a first dose, compared with 55.4% the Atlantic.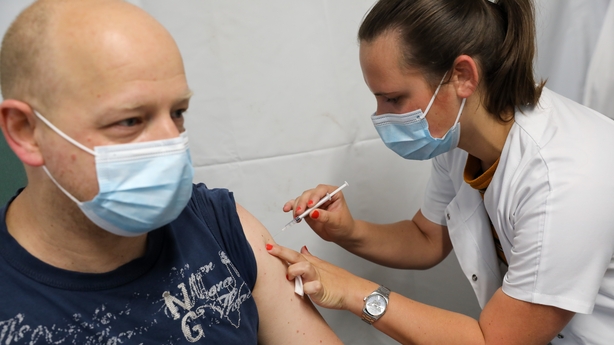 Brussels' strategy for rolling out Covid-19 shots was widely criticised in early 2021, lagging Britain and the US for lack of supply.
But Mr Breton, who runs a group working on boosting vaccine production and supply, said that the EU had now overtaken its transatlantic rival while "remaining #open and exporting half of our production to 100+ countries", hailing "efficiency and solidarity" on Europe's part.
At the height of the vaccine scheme's teething troubles, EU Commission president Ursula von der Leyen had in February acknowledged mistakes by the Brussels authority.
She nevertheless insisted that "the battle against the pandemic is not a sprint, but a marathon".
Nigeria puts six states on Covid red alert
Nigeria has put six states on red alert after seeing a "worrisome" rise in Covid-19 infections, a government official said, urging people to curb gatherings and hold prayers outside mosques during this week's Muslim festival Eid-el-Kabir.
Nigeria is like most parts of the African continent now facing a Covid-19 third wave after detecting the more transmissible Delta variant.
The head of the presidential steering committee on Covid-19, Boss Mustapha, said Lagos, Oyo, Rivers, Kaduna, Kano, Plateau and the Federal Capital Territory had been placed on red alert as part of preventive measures against the pandemic.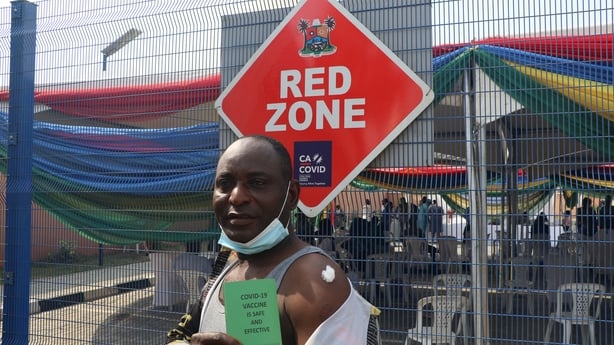 A red alert allows authorities in the states to restrict celebrations and gatherings to a minimum.
Mr Mustapha said there was potential for wider spread of the virus during the Eid-el-Kabir gatherings and said Friday prayers should be held outside local mosques.
He also suspended Durbar, an annual Muslim festival in northern Nigeria, which is marked by colourful horse riding events watched by large gatherings.
Last week, Nigeria, which has recorded 169,329 cases and 2,126 deaths said it expected to receive nearly 8 million additional doses of Covid-19 vaccines by the end of August, including from a US government donation.