Westfield Bondi Junction is a growing site of concern for the spread of coronavirus in
Sydney
, with NSW Health issuing a new alert on Friday evening linked to a COVID-19 case.
Anyone who was at the shopping centre on Saturday, June 12 between 11am-12pm and Sunday, June 13 between 1pm-2pm and 4pm-4.30pm, are being asked to get tested even if they were only in the carpark and have no symptoms. (Full list in our graphic below.)
Anyone who visited the Tea Gardens Hotel Bondi Junction's gaming room on Sunday between 5pm-5.15pm is considered a close contact and must immediately get tested and self-isolate for 14 days regardless of the result.
Anyone who visited the shopping centre at any time between June 11 and 18 has been told to monitor closely for symptoms and get tested if they become unwell.
Shopping centre emerges as hot spot
NSW Health confirmed earlier on Friday that a COVID-19 case had been linked to Myer and David Jones in Bondi Junction.
Anybody who was at Myer on Levels Two or Four on Saturday, June 12, from 11.15am-11.50am, is now a close contact and will have to self-quarantine for two weeks.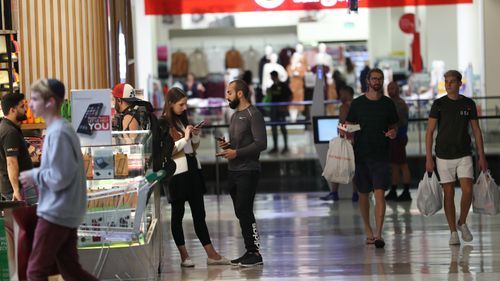 The same applies to anybody who was at the David Jones on Level One on the same day from 10.55am-11.15am.
This goes for both staff and patrons, though people who were in other parts of the store (and in the case of David Jones, the food court on Level One during the period in question) are not contacts.
Close contacts must contact NSW Health, get a COVID-19 test as soon as possible, and quarantine until 14 days have passed since they were at either venue, regardless of the result.
You will be considered a casual contact if you visited the Bondi Junction Westfield food court between 1.15pm and 1.45pm on Sunday June 13.
The nursery Eden Gardens in Macquarie Park was also listed as a casual contact, with people who visited between 12.30pm and 1pm asked to get tested and self isolate until a negative test is received.
The list of potential exposure sites visited by people with COVID-19 is continuing to grow with more venues across Sydney and Canberra added earlier today.
Scroll down for a full list of venues.
'Inadvertent passing' may have swapped virus
Alongside the Bondi Junction stores, a restaurant in Redfern, a train route between Bondi and Newtown and another trip to Campbelltown are the latest in the list of exposure sites across NSW.
Earlier today, Chief Health Officer Kerry Chant confirmed authorities had been examining CCTV footage from Myer in Bondi Junction to see how an infected limousine driver passed on the virus.
Dr Chant said they had been looking for "inadvertent passing".
She noted the Delta strain of the coronavirus, which the driver has, is more infectious than most coronavirus variants.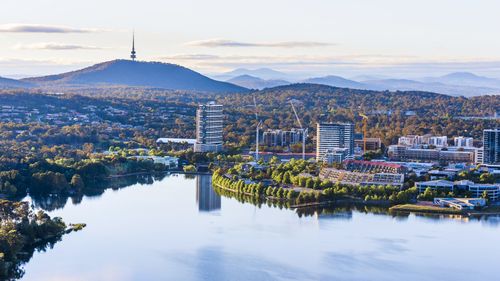 A man with COVID-19 attended the Botticelli to Van Gogh exhibition and exhibition gift shop between 12pm and 1.45pm in Canberra on Monday June 14.
The man also went to Via Dolce Pasticceria in Canberra City between 2.45pm and 3.15pm.
ACT Health has asked anyone who attended these locations during these times to immediately isolate, get tested for COVID-19 and complete a
declaration form
.
"In addition, if you were at the National Gallery of Australia, including the main gift shop, from 12 to 2pm on Monday, June 14, you must be vigilant for even the mildest of COVID-19 symptoms, immediately get tested and isolate until a negative test is received," ACT Health said.
The man, from Baulkham Hills, was identified as a case yesterday.
NSW Health said he "showed low virus levels" but an expert panel was "unable to rule out the possibility" that he had the virus.