The Covid-19 pandemic has had a disproportionate impact on children and young people living in disadvantaged communities, according to a new report from the Irish Youth Foundation.
80% of youth workers surveyed by Amárach said the pandemic will have a profound long-term impact on the mental health of the young people they are supporting.
The Generation Pandemic report, which includes interviews with young people, highlights how some of them believe they have fallen behind in school or disengaged.
Mental health is also a concern for the young people who were interviewed for the IYF report.
One teenager who is aiming to make things easier for his peers is 16-year-old Declan Towell, who lives in inner city Dublin.
He's conscious of the impact the pandemic has had on others and he's part of a youth group which is exploring ways to make a difference.
"It's a project to help people stressed over the Covid thing and hopefully – when we get back to normal – everyone's mental health will feel better because of it," he said.
Declan cites the example of creating special keyrings that people would see every day, reminding them to be happy.
He is one of several teenagers who play on a small pitch tucked behind flats in Dublin 7, where they go to let off steam after school.
"It's like a stress relief type of thing, if you're getting annoyed at school or something you just come down here and play football with all your mates. It's fun," he said.
Declan Keenan is a youth worker in the area. He's passionate about the futures of local children and teenagers and is not surprised by the findings of the Amárach research.
He said that youth workers saw "a tsunami" of mental health issues coming to the fore before the pandemic. Organisations were not able to cope with the numbers showing up.
"A psychologist said they were already over-medicating young people as an alternative," Mr Keenan said.
"Now we are seeing young people – who wouldn't have been that stressed before – being stressed out by the whole pandemic."
He pointed out that violence has increased inside homes "because of people being on top of each other".
Declan and youth workers around the country have witnessed the ramifications of Covid restrictions.
"I've had a lot of young people coming to me to say 'Deco I've become homeless, my Ma has kicked me out she just can't take it anymore'."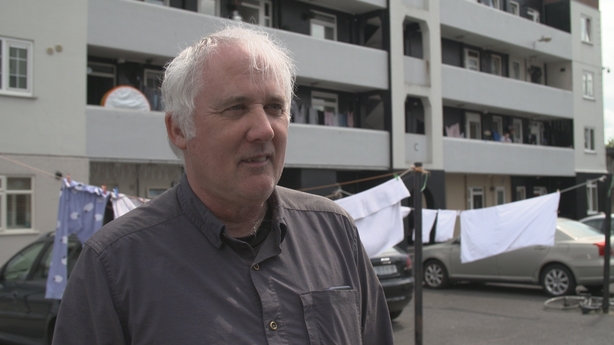 Talking to the teenagers that Declan works with, it is clear that over the past year, it was difficult for many of them to engage with school online.
14-year-old Sean found it hard to stay focused for classes.
"The classes didn't really make sense to me – just giving homework and not explaining it – they wanted it in at a certain time and it just kept building up and building up and I couldn't really get it in on time," he said.
When they returned to school, the environment had changed so they had to adapt once again.
All the teenagers stressed how much they look forward to a time that they don't have to wear masks, including 14-year-old Ahmed.
"Last year was really tough. We missed a lot of schoolwork, and our teachers tried their best to cover but it was tough with the masks and a one-way system.
"I hope next year will be fine, but we still be wearing masks, it's difficult breathing and when it's sunny, it's warm wearing masks in classrooms," he added.
In the past, children and teenagers in this area of Dublin were able to attend a homework club adjacent to their playing pitch, but it has shut due to the pandemic.
Rhys, 13, really misses the facility. "I used to always use it when it was open but due to Covid, it's closed".
Rhys and his friends also got the opportunity to do more activities once they had completed their homework at the club.
"You get to mess around, there's a football pitch and a playground, and there's a games room too with computers and play stations and all that. There's a pool room and I find it fun to go there after school."
Similar facilities have closed nationwide. Coupled with schooling online there is concern among youth workers that some children will drop out of education altogether.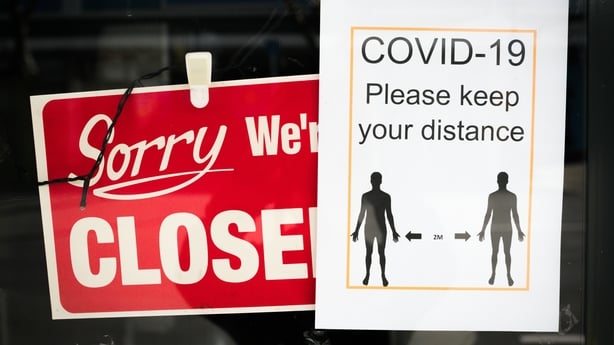 The Irish Youth Foundation is raising the alarm now through the publication of today's report, which sought to discover how the pandemic impacted on the one in five children and young people in disadvantaged communities around the country.
The Chief Executive of the IYF, Lucy Masterson, said the most "frightening" aspect of the report is the mental health fall-out.
The youth workers and young people surveyed suggested solutions which were incorporated into the Generation Pandemic report.
Lucy Masterson said these proposals are ready to be mobilised in community groups around the country – all of which requires funding.
"In terms of their mental health and their well-being, we need desperately to fund more counselling services," she urged.
"We also need one-to-one support for children and young people as they come out of this pandemic and get ready for school in September."
Declan Keenan said a plan with input from the Government is required.
"There needs to be a real plan, not just for kids who are causing damage or are at risk of getting involved in crime – or are at the heavy end of it. There's funding for them.
"It's the people who are trying to get on with life, keeping their head above water. They've been put out of their jobs, with no money coming into the house, their children are going through trauma at the moment.
"They need help because we are going to pay for this one way or another", he warned.